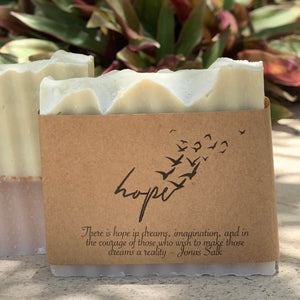 The hope Soap…uniquely designed for a heartwarming initiative!
In our efforts to stay connected to our community in Lebanon during these unprecedented times of hardships, we are celebrating the gift of hope for a better future … with a very special friend to DSoap Atelier who collaborated with us to launch this special hope collection!
We will be donating 50% of its proceeds to underprivileged children in Lebanon via a SOS Children's Village.
All your support is highly appreciated, as together, no matter how minimal our efforts might seem, we can make a difference in someone's life…